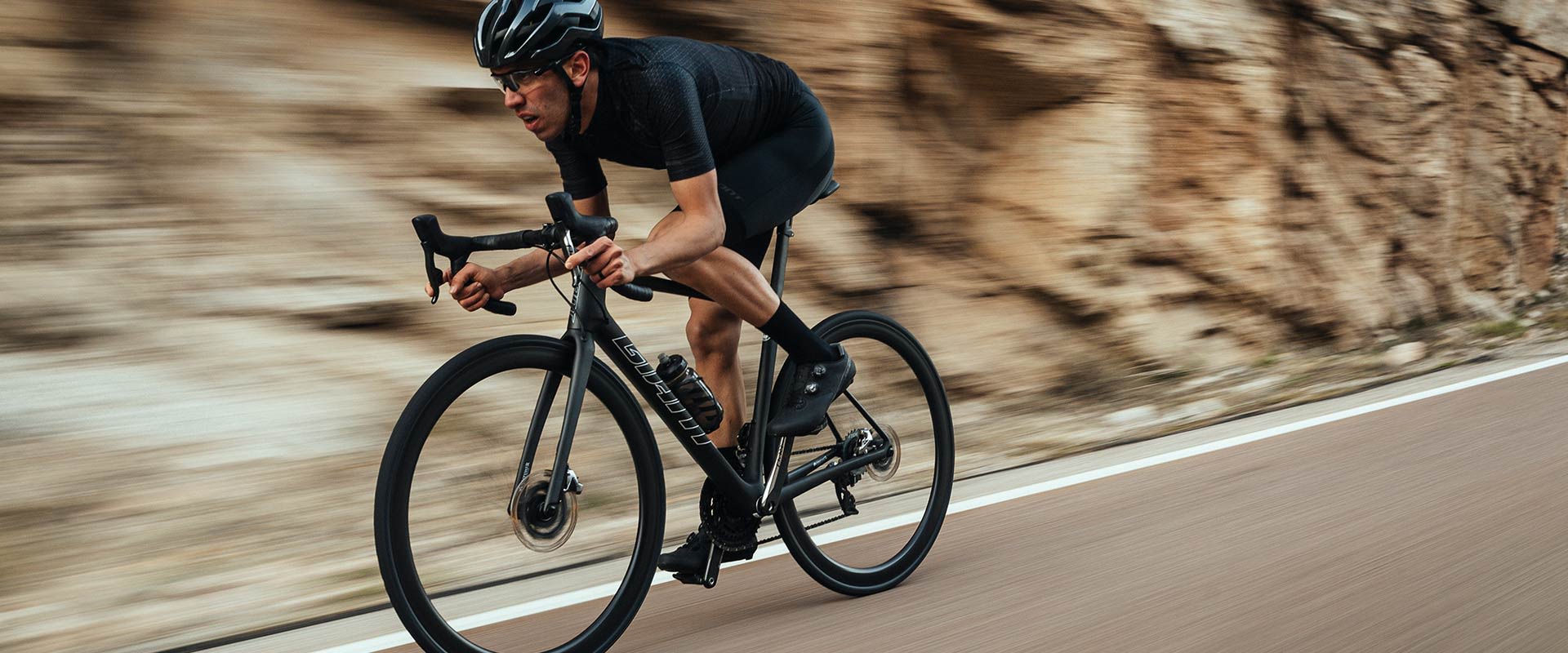 Een herboren legende. De fiets die al meer dan drie decennia toonaangevend is als het gaat om innovatie in de wielersport, is opnieuw ontworpen. Hij is nu nog lichter, stijver en aerodynamischer en daarmee de ultieme allrounder voor iedereen die klinkende prestaties wil neerzetten.
Highlights
Van materiaalkeuze en het buisdesign tot aan geavanceerde engineering en productiemethoden, elk detail van de nieuwe TCR Advanced SL Disc is onderzocht, herontworpen en getest om maximale prestaties te kunnen bieden. Hij is daardoor aerodynamischer en efficiënter dan ooit. Dit zijn de belangrijkste technologieën die van deze fiets de snelste TCR ooit maken.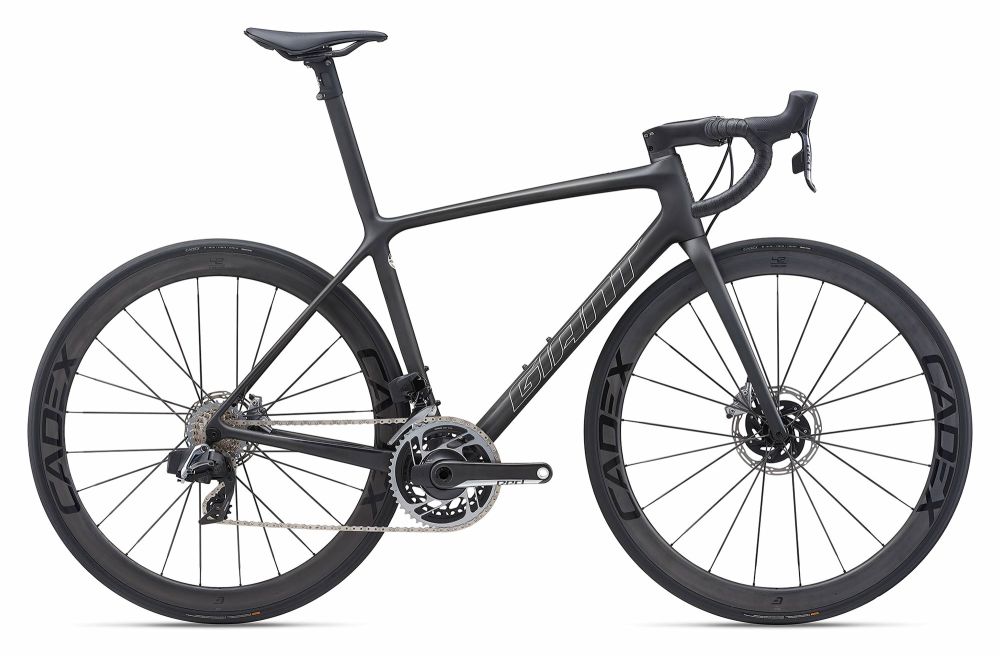 Foto's
Selecting any of the image buttons will open a larger image gallery with image descriptions
Technologieën

Advanced SL Composite Technology
Het carbon van Giant wordt geweven in onze eigen composietfabriek met behulp van onze meest geavanceerde engineering- en constructiemethoden, waaronder: Continuous Fibre Technology om sterkte toe te voegen en het gewicht te verminderen; Carbon Nanotube Technology-hars om de slagvastheid te verbeteren; en Fusion-proces voor lichtere, sterkere frameverbindingen.


Compact Road Design
Compact Road werd in de jaren 1990 geïntroduceerd door Giant met het professionele Team ONCE en heeft voor altijd een revolutie teweeggebracht in het uiterlijk van krachtige racefietsen. Een naar beneden hellende bovenbuis (van de bovenbuis tot de zitbuis) creëert kleinere driehoeken voor en achter voor een lichtere, stijvere fiets. Het maakt het ook voor rijders van alle maten gemakkelijker om een ​​perfecte pasvorm te hebben.


Integrated Seatpost
Ontworpen als een belangrijke prestatiefactor in de totale frameset, bespaart de geïntegreerde zadelpen tot 45 gram in vergelijking met standaard composite zadelpen, terwijl de aerodynamica en de wegligging wordt verbeterd.


MegaDrive
Een massieve rechthoekige onderbuis en oversized bovenbuis werken samen om superieure frontale laterale en torsiebesturingsprecisie te bieden. De nauwkeurig ontworpen, rechthoekig gevormde onderbuis levert ongekende stuur- en trapstijfheid.


Overdrive
Dit is de meest geavanceerde stuurbuistechnologie van de huidige Giant-fietsen. De oversized balhoofdlagers (1 1/2" onder en 1 1/4" boven) en de taps toelopende stuurbuis zorgen samen voor optimale stijfheid in het bochtenwerk en verbeterde stuurprestaties.


Powercore
De oversized vormgegeven zone bij de trapas en liggende achtervork heeft een volledig geïntegreerd, 86 millimeter breed trapasdesign (92-milimeter bij off-road fietsen). De symmetrische, liggende achtervork verhoogt de stijfheid aan de zijde van de aandrijving en de stabiliteit aan de andere kant.

RideSense Ready
Giants draadloze datazender zit geïntegreerd in de liggende achterbrug. Deze stuurt de informatie over de wielsnelheid en cadans rechtstreeks door naar alle computers die compatible zijn met ANT+ / Bluetooth.


Hookless Velg Ontwerp
Hookless velgontwerp verbetert de algehele duurzaamheid, biedt een bredere binnenvelgbreedte zonder extra gewicht toe te voegen en helpt ook bij het creëren van een meer ronde bandvorm voor superieure grip en handling, evenals extra zijwandsteun in bochten. Bovendien, zonder de velghaak om de bandhiel naar binnen te "duwen", biedt het hookless velgontwerp een meer naadloze luchtstroom tussen de band en de zijwand van de velg, wat resulteert in minder weerstand en verbeterde aero-prestaties in vergelijking met standaard haakvormige velgen.


Tubeless Systeem
Minder lekke banden. Meer grip. Minder rolweerstand en een soepelere, snellere rit. Het Tubeless-systeem van Giant maakt het eenvoudiger dan ooit om al deze voordelen te ervaren.